Press Center
24.02.2021
Unusual cold weather in Russia shifted the product delivery schedule of industrial enterprises
Extremely low temperatures below 30 degrees Celsius, rough winds and snowfall continue to hold in the Urals and Kazakhstan.
For the second week running the weather conditions complicate the movement of all types of transport and the supply of the raw materials, and also the shipment of commodities from manufacturers.
"Current weather conditions do not affect the work of the MidUral Group enterprises – our plants function normally fulfilling the production plan. However, due to the weather conditions we experience difficulties with the supply of products to Europe and other parts of the world in particular PJSC "Klyuchevsky Ferroalloy Plant". This is a temporary situation, " MidUral Group PR service reported.
The establishment of unusually low air temperatures in February 2021 was previously announced by the Ural meteorologists in a storm warning.
Reference:
The MidUral Group is a vertically integrated chemical and metallurgical complex of enterprises specializing in the production of ligatures and ferroalloys for the needs of special metallurgy, as well as in the production of chemical products based on chromium salts. The key enterprises of the Group are PJSC Klyuchevsky Ferroalloy Plant and JSC Russian Chrome 1915, which is included in the list of strategic organizations of the Russian economy.
14.11.2019
Kluchevsky, JSC and Yildirim to build new chrome chemicals and superalloys plant
Russian Export Center and MidUral Group have signed an agreement on the modernization of capacities at PJSC «Kluchevsky Ferroalloy Plant» and
JSC «Russian Chromium 1915», which are affiliated companies.
MidUral Group in cooperation with the Turkish Yildirim Group proceed to the design and construction of a new complex to produce chrome chemicals and super alloys.
Chrome oxide will be produced using a new environmentally appropriate technology, and the current facilities will be preserved if necessary. For that matter, the group expects to double its ore consumption from the Voskhod mining and processing plant in Khromtau (Kazakhstan).
By now, the parties have begun designing a double-degassing chromium production site at PJSC «Kluchevsky Ferroalloy Plant».
Having established a consortium, MidUral Group and Yildirim Group were the first in the world chrome industry to build a full-cycle production chain: from ore mining to metal smelting.
20.08.2019
MidUral Group stops production one month ahead of schedule for scheduled preventive repairs
PJSC «Klyuchevsky Ferroalloy Plant» and JSC «Russian Chrome 1915» simultaneously stop production from August 19. The scheduled preventive repair, provided by the production plans for September, will begin ahead of time and will last at least three weeks.
Sergey Gilwarg, Chairman of the Board of the company, notes that the reduction in output will stabilize the market of chromium and chromium chemistry. «For all producers of chromium and ferrochrome, at the current price level, it is economically more profitable to stop the production of these products than to continue to satisfy the market with cheap material and stimulate a further drop in prices. Long-term forecasts of the consumption of chromium and chromium chemistry are generally positive for the industry. Not only consumption, but also cost will increase: the main producers will have to significantly increase the environmental program costs in the coming years», - said the Head of MidUral Group.
19.04.2019
Maxim Maksakov has become the head of «INTERCHROME AG», the trading house of MidUral Group
«INTERCHROME AG» has the rights to sell the products of Russian Chrome 1915 and Dirox SA (Uruguay) in the world market. These are
sodium bichromate, potassium bichromate
, tanning agents and vitamin K for animal husbandry.
Maxim Maksakov was born in 1970. In 1991 he graduated from the Moscow State Aviation Technological University, degree in "Computer technology", as a system engineer. He has many years of experience in management and development in metallurgical and raw materials enterprises. For 10 years he occupied senior official positions in international companies.
«INTERCHROME AG» joined MidUral Group in 2012.
10.12.2018
YILDIRIM GROUP and MIDURAL GROUP COOPERATE FOR HC FECR SALES AND MARKETING IN RUSSIA
YILDIRIM GROUP and MIDURAL GROUP COOPERATE FOR HC FECR SALES AND MARKETING IN RUSSIA
Yıldırım Group's FeCr plant in Russia, Tikhvin Ferroalloy Plant (TFZ), has authorized Midural (Kluchevsky) for its High Carbon FeCr sales in Russia. MIDURAL Group will be responsible for sales and marketing of high carbon ferrochrome in Russian market for products of Tikhvin Ferroalloy Plant. TFZ's high quality high carbon ferrochrome is very well known in Europe, USA, Japan and among Chinese nish stainless steel producers.
YILDIRIM Group and MIDURAL Group agreed on and signed a 7-year offtake agreement with optional extension for 7 more years for all products of Midural Group's low carbon and ultra-low carbon ferrochrome and chrome metal. Under the terms of the agreement, Yıldırım Group is marketing and selling Kluchevksy Ferroalloy Plant's low carbon, ultra-low carbon ferrochrome and chrome metal globally except Russia. Midural continues to sell its products in Russia only.
This new agreement will bring synergy for both companies in Russia through a single sales and marketing channel and it is a further step of mutual cooperation of both group.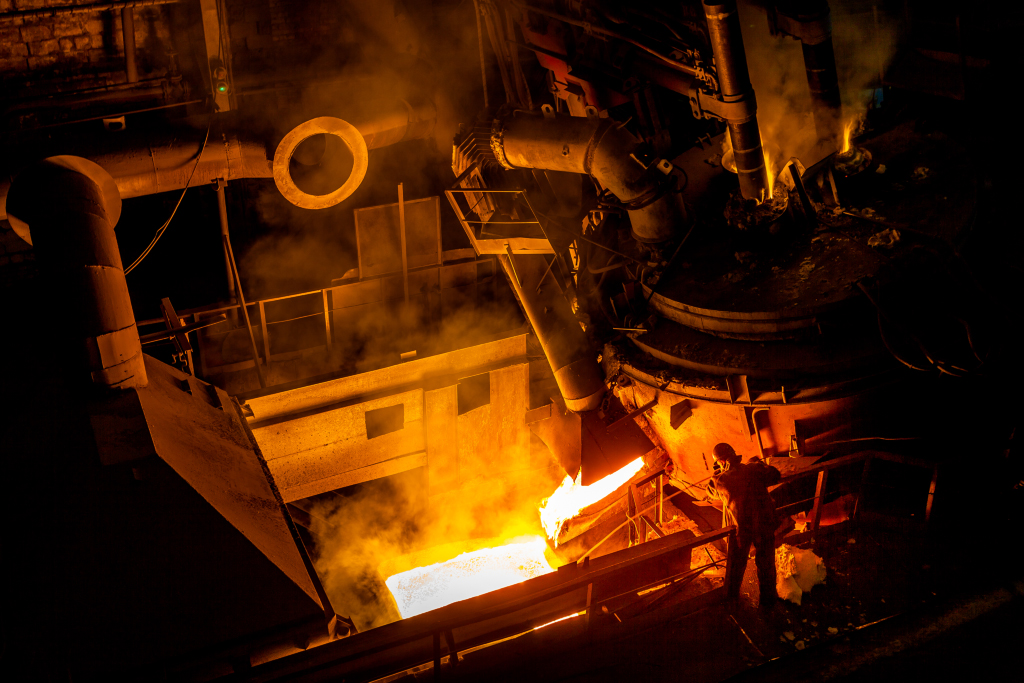 18.12.2017
MidUral Group and YILDIRIM Group signed a seven-year offtake greement for lc fecr and chrome metal business
YILDIRIM Group and MIDURAL Group agreed on and signed a 7-year offtake agreement with fixed commercial terms for all products of Midural Group's future low carbon and ultra-low carbon ferrochrome and chrome metal. This offtake agreement is signed by the Swiss based Polymetcore Trading S.A, which is a wholly owned subsidiary of YILDIRIM Group, and Kluchevsky Ferroalloy Plant, Russia. The offtake agreement also includes the optional extension for 7 more years after the first 7-year period expires. The deal covers the whole world except Russia. Kluchevsky will continue to sell its products in Russia only. RusChrome Gmbh, Germany, is part of agreement as an agent for operation and logistic works from Midural side.
Under the terms of the agreement, Polymetcore Trading S.A. (Switzerland), will market and sell Kluchevksy Ferroalloy Plant's low carbon, ultra low carbonferrochrome and chrome metal. This agreement will bring new products to YILDIRIM's ferroalloys portfolio, and the company will take another leap forward in the chrome industry while Kluchevsky's products will be distributed through a single sales and marketing channel. YILDIRIM's ferroalloy division has a mid-term business plan to establish a global company to mine and produce critical and strategical minerals and materials for aerospace, aviation, electric vehicles and other high-tech industries.
About YILDIRIM Group:
Yıldırım Group is an industrial group of companies, established in 1963 and focused on metals & mining, coal & coke, energy, fertilizers & chemicals, port management, logistics, shipping, shipbuilding, industrial construction, real estate development, and private equity activities. Based in Istanbul, the Group employs more than 12,000 people around the world with operations in 11 sectors on 4 continents in 28 countries. YILDIRIM entered the chrome industry in 2004 after acquiring Eti Krom (Turkey) through privatization. The company extended its presence in the chrome industry by the acquisition of Vargön Alloys AB in Sweden in February 2008. Yıldırım's latest takeover in chrome industry was the acquisition of Tikhvin Ferroalloy Plant in Russia and Voskhod Chrome mines in Kazakhstan in December 2013 from Mechel Group in Russia. Today, YILDIRIM is the 2nd largest high quality high carbon ferrochrome producer and one of the largest chrome ore producers in the world.
Polymetcore Trading S.A. is located in Lausanne, Switzerland and acts as a trade house. The company is selling and marketing many commodities including chrome ore, ferrochrome, fertilizers, coal, coke and super alloys.
About MIDURAL Group:
MIDURAL Group is a vertically integrated chemical and metallurgical group of companies specializing in production of master alloys and ferroalloys, as well as in manufacturing of chemical chromic-based products.The Group already has subsidiaries in six countries on four continents. Within its segments, the Group holds a significant share of the international market. MIDURAL Group employs a total of 3000 people at its enterprises. Social accountability and environmental protection have always been, and remain amongst the priorities of the company.
Kluchevsky Ferroalloy Plant is located in the Sverdlovsk Region, near Yekaterinburg in Russia. It is the largest production plant specializing in ferroalloys and super alloys for metallurgy, engineering and aviation industries. The quality of the products is confirmed by numerous industry certificates, and for the first time the quality management system was certified in 2003 by TÜV. The plant specializes in the production of a wide range (more than 30) of unique ferroalloys and super alloys obtained by reduction of metals. Among these products are Cr, Ti, Nb, W, Zr, Ba, REM, Al, B, Si, slag products and others. Kluchevsky Ferroalloy Plant is a subsidiary of Midural Group. The main subsidiaries of the international chemical and metallurgical Group are the Kluchevsky Ferroalloy Plant, Russian Chromium Chemistry 1915 Plant, Kluchevsky Enrichment Plant, Dirox SA Chemical Plant, FW Winter Inc & Co powder plant, Somikivu SA Nb mine and Ruschrome GmbH for sales and logistics.
11.04.2017
Dirox SA Vitamins for Livestock Comply with the European Quality Control System
The
multinational
company SGS, the world certification leader, conducted a regular audit of Dirox SA (a part of Midural Group, Uruguay) and confirmed the compliance of the production quality and safety control system with the FAMI-QS standards (Nutritional additives: Pro-vitamins and chemically well-defined substances having similar effects). This certification is a universally accepted quality assurance system for the marketing of feed ingredients and mixtures.
Andrey Dekhtyarev, Executive Director of the enterprise, noted: "In fact, it is an industry standard. The FAMI-QS certification system was launched in January 2006 at the initiative of the world's leading manufacturers of feed additives. Dirox SA received a FAMI-QS certificate for the first time in 2008. The new instrument will enter into force on April 5, 2017 and it will be in effect for three years."
Dirox SA is a subsidiary of AО "Russian Chrome Chemicals 1915" located in Pervouralsk (the Sverdlovsk Oblast). Every year, the Uruguayan plant consumes more than 5,000 tons of sodium bichromate from the Russian parent company for the production of tanning agents and vitamins K3 for the South American market.
In order to obtain a FAMI-QS certificate, the enterprise must establish, document, implement and maintain a production quality and safety control system in accordance with the requirements of the European Code of Practice for Specialty Feed Ingredients and their Mixtures.
The FAMI-QS certification (the system of feed ingredients and mixtures) is based on the documentation of the European Feed Additive Manufacturers' Association. It is essential for both sellers and manufacturers to confirm the quality and safety of the products and their compliance with these requirements.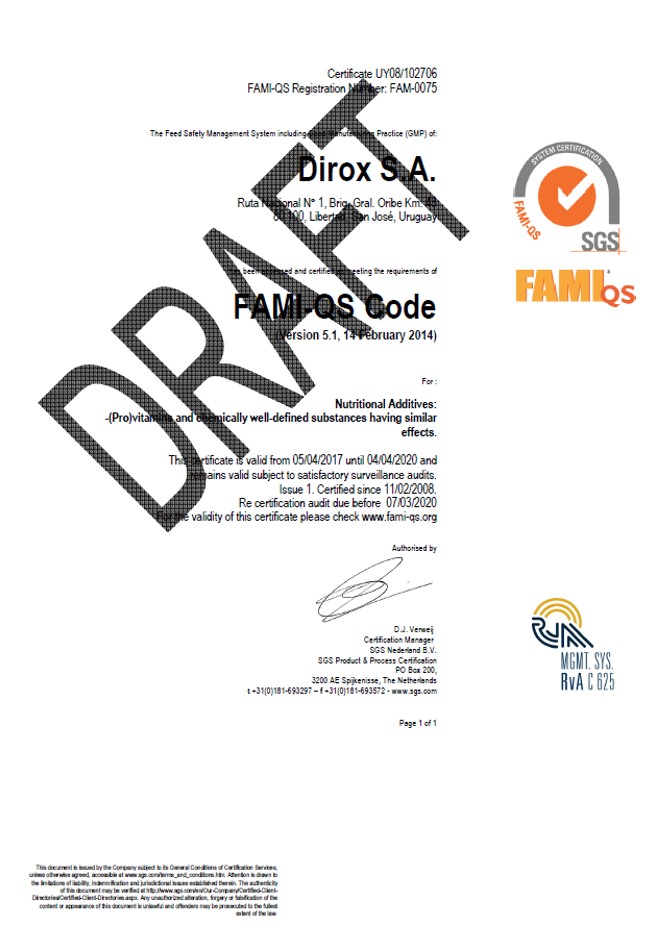 21.10.2016
Kluchevskiy Ferroalloy Plant warns customers about the appearance of chromium metal counterfeit batch in the sale.
Production of doubtful quality is realized with the brand of Kluchevskiy Ferroalloy Plant.
Kluchevskiy
Ferroalloy Plant
suggest that this material was stored at warehouse at the territory of Russian Federation for more than 20 years and now is realized
with the brand of
Kluchevskiy
Ferroalloy Plant.
Kluchevskiy
Ferroalloy Plant
didn't
certify that batch and doesn't guarantee its quality.
First, the plant has passed the modernization of production, which has improved the quality of products. Moreover, international standards become tougher and expectations of consumers are higher that they were many years ago.
Storage of production at the territory of Russian Federation were carried out without control of
Kluchevskiy
Ferroalloy Plant
specialists.
Chromium in this
batch
could be contaminated with foreign
objects
and metal
s
.
Because of storage for twenty years b
arrels
could
deteriorate, corrode, do
not provide complete protection of the stored material from the external environment
.
Indirectly,
it
indicates that the material is now available in a new container.
Its
rearrangement occurred in primitive conditions, which also led to contamination, changing fractions.
The official supplier of products
with the trademark "
Klyuchevskiy
Ferroalloy Plant" is a trading house
RusChrome
GMbH
.
In
case
of
purchasing production at other suppliers the Plant could not guarantee the high quality.
The quality of
Kluchevskiy
Ferroalloy Plant
production
is confirmed by industry certificates; quality management system was first certified in 2003 by the certification organization
TUV
Rheinland
InterCert
Kft
.
During that
period
there were carried out the certification, 3 recertification and compliance audit.
19.01.2016
Kluchevsky Ferroalloy Plant expects to reduce supply of chromium metal for the European spot market in the Q1 2016
The plant will secure a large order for a Russian customer that in turn could lead to a reduction of the output sales at the spot market. But Kluchevsky will fully meet its obligations under existing long-term contracts with customers in Europe.
13.11.2015
RUSAL will purchase 1,2 million tons of MidUral Group production
Two metallurgical companies signed the Agreement of long-term cooperation.
The Chairman of the MidUral Group Management Board Sergey Gilwarg and Alumina Division Director of RUSAL Yakov Itskov signed the contract for supplying Achinsk Alumina Refinery (RUSAL) with the production of Kluchevsky Enriching Factory. Ural metallurgists are obliged to ship 1 million 230 thousand tons of production to one of the key companies of RUSAL.
Kluchevskiy Enriching Factory was established in 2004 for processing of aluminothermic slags, accumulated over the long operational history of the Kluchevskiy Ferroalloys Plant.
The Factory releases high conversion product made from technogenic raw material that is unique project for the world metallurgical industry as part of the state strategy of import substitution.
Implementation of the contract will allow Kluchevsky Enriching Factory to increase production volume by several times. For that purpose, it's planned to carry out technical re-equipment and to create new workplaces.
"We will increase the scale of production in times so it will become practically a new business. The Company will invest about 100-110 million rubles in equipment modernization of Kluchevsky Enriching Factory, - noticed the Head of MidUral Group Sergey Gilwarg. – Moreover that contract brings us closer to the solution of environmental problem: after reworking of the heap that has been collected for years, we will return natural beauty to that picturesque places".
Great research works that confirm the expedience of applying KEF production for needs of Achinsk Alumina Refinery precede signing the contract.
Beside Agreement, Sides signed the protocol on cooperation expansion in research sphere and increase the supply of dopants.
17.07.2015
A new Board of Dirox S.A. is approved and a new President is appointed.
The integration process of Dirox S.A. and the MidUral Group continues.
In accordance with the law of Republic Uruguay the Shareholders of Dirox S.A. approved new Board of Directors which included five people: Sergei Gilvarg, Founder and chairman of the MidUral Group, Alan Ewart (Great Britain), Dr Giuseppe Bruzzone (Uruguay), Pavel Nemov (Russia) and Johann Ekkert (Germany).
A new Board of Directors distributed responsibilities among themselves and elected Sergei Gilvarg as a President of the Company and Alan Ewart as a Vice-President. Besides new executive office of Dirox S.A. was approved with Giuseppe Bruzzone as an executive director, chairing company for years, Patricia Perdomo as Head of Finance, Accounting and Administration and Gianluca Bruzzone as Head of Sales and Marketing.
The plant Dirox S.A. situated in Latin America is subsidiary of JSC "Russian Chrome Chemicals 1915" and the consumer of its production. In 2014 Dirox S.A. produced vitamin K for cattle breeding industry at the amount of 760 tons and 12.6 hundred tons of chromium tanning agent for the leather industry (Salcromo, Taninos).
The Russian company purchased 50% of Dirox S.A shares in 2012. Nowadays production processes of two companies are integrated in unified technological system. Approval of a new Board of directors became a logical step of asset consolidation with the MidUral Group.
10.07.2015
The Kluchevskiy Ferroalloy Plant informs customers about planned shutdown in August 2015
The Plant will suspend production on August 3 but August 23 will restart its work.
The Kluchevskiy Ferroalloy Plant (part of the MidUral Group) will carry out traditional summer reconstructive repair of equipment and machinery in August. The main work is planned to be performed at ferroalloy department №1 where electric arc furnace and electric bridge crane will be repaired. Moreover, modernization of plant electrical equipment and some furnaces for calcination of limestone will be implemented. Reconstruction is planned to finish within less than three weeks that is the standard period for such a work.
"It's quite possible that there will be shortage of chromium in September-October at the world market because almost all producers plan prophylactic shutdowns at the same time. Production at stocks may not be enough to remain necessary eurhythmy of procurements; furthermore, one of the largest producers Xinjiang Sing Horn Group (China) has left the market. Thereby there are prerequisites for increasing prices for chromium," said the Head of the Company Sergey Gilvarg.
29.12.2014
Merry Christmas and Happy New Year!
New Year is a time of new opportunities and great possibilities, so I hope that You will realize all your plans and your dreams will come true.
I sincerely wish You and Your family prosperity, love, health and magic holidays.
Sergey Gilwarg
21.11.2014
MidUral Group of Companies shall introduce consolidated budget model in 2015. Its principal parameters are currently in development
An extended board meeting was held recently with the participation of executives of the commercial and economical departments. The meeting was attended by the Chairman of the board - Sergei Gilvarg, Member of the supervisory board - Johann Ekkert, Deputy chairman for commerce - Andrei Devyatykh, Executive director of Kluchevskiy Ferroalloy plant - Nikolai Kyuzmin, Executive director of Russian Chrome chemicals 1915 - Yuriy Zhiltsov, Director of Kluchevskiy Enriching Factory - Sergei Eihelberg, Director for strategic development - Pavel Nemov.
During the meeting, the participants discussed the results of the inter-industrial conferences and exhibition that were attended by the representatives of the company. This information will serve as the basis of the production plan for the next year.
Following the conclusions of the meeting, the economics department executives engaged in the preparation of the consolidated budget for all the companies of the Group which will be accepted before 2015. Consolidated budget is another step towards organization of the MidUral Group as a unified company.
22.10.2014
Kluchevskiy Ferroalloys Plant signs $5 loan deal with UBRD
Kluchevskiy Ferroalloys Plant has signed a $5mn loan agreement with Ural Bank for Reconstruction and Development increasing the total credit lines from the bank to $20mn.
21.10.2014
MidUral Group signs €30m credit agreement with UniCredit
MidUral Group signed a €30 million credit agreement with UniCredit Bank for a period of 18 months. The companysaid it was raising the funds for working capital and for letters of credit and guarantees for its suppliers. The initial financing facility was opened with the bank in 2010 and has been renewed three times. UniCredit is the largest bank in Russia with foreign ownership.
21.08.2014
Kluchevsky Ferroalloys Plant signs $14m loan agreement with UBRD
Russian chromium and ferro-chrome producer Kluchevsky Ferroalloy Plant, part of MidUral Group, signed two loan agreements with Ural Bank for Reconstruction and Development (UBRD) for over $14 million.
The loans are for periods of 12 and 30 months and will be used as working capital.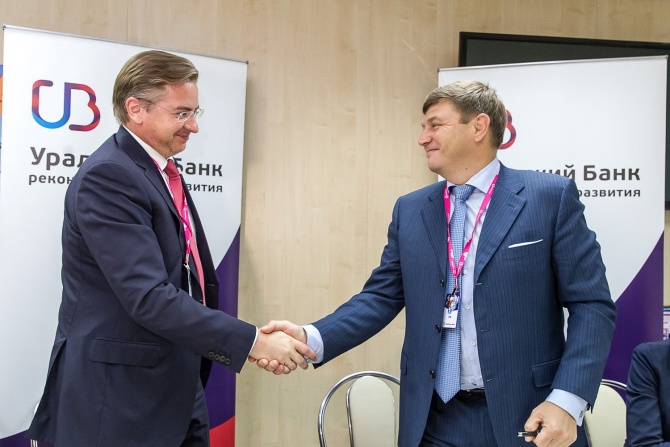 21.05.2014
Midural niobium supplies from largest African deposit to start next year
Russian ferro-chrome maker Midural and German supper-alloy producer Gesellschaft fur Elektrometallurgie (GFE) will restart mining and developing the niobium-rich Lueshe deposit in the Kivu province in the Democratic Republic of Congo.
The existing mine at the site is restarting operations and is expected to begin supplying Midural's Kluchevsky Ferroalloy plant with raw material from 2015.
Midural, GfE and the Congolese government co-own the local mining company Somikvu which holds the Lueshe pyrochlore deposit, one of the largest deposits of the niobium-containing ore in Africa. The estimated reserves of the ore at the site are around 13.5 million tonnes.
Until last year the region was still under control of rebel forces but some form of normality is returning to DRC. Mines in the south have been able to obtain certificates for conflict-free minerals which allows them to transport the minerals to Western countries but progress in the North where the Somikvu mine is remains slow.
The shareholders appointed Igor Yatsenko from the Klychevsky plant as the new chief executive of Somikvu. The Somikvu supplies will enable Midural to double its production of niobium next year.
Midural will not have much competition in the Russian niobium market. Although the country has 32 deposits of niobium-containing ore only two are developed for the production of the niobium concentrate: the Lovozerskoye deposit in the Murmansk region and Tatarskoye in Krasnoyarsk. However, Kazakh uranium miner Kazakatomprom, which has some of its own niobium and tantalum production, recently said it was interested in buying niobium assets.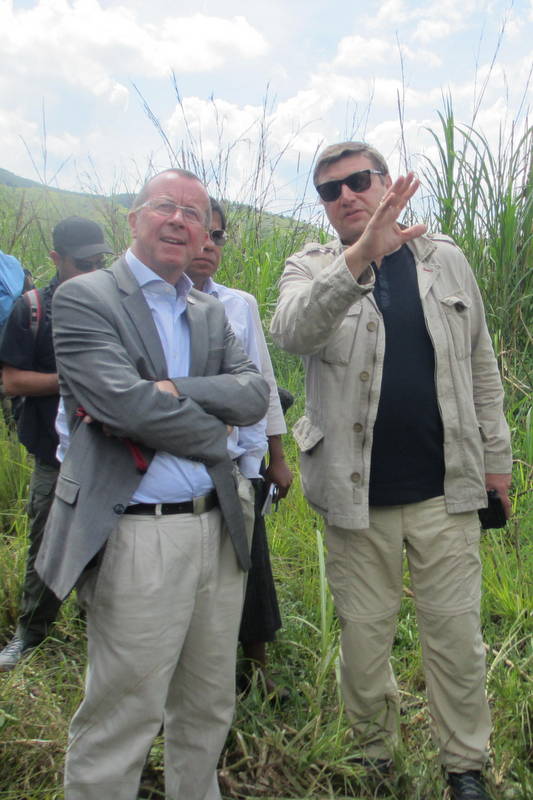 01.08.2013
Kluchevsky Ferroalloy Plant to stop work for only two weeks
Russian chromium and ferro-chrome producer MidUral plans to shorten the traditional summer shutdown of its Kluchevsky Ferroalloy Plant to just two weeks this summer rather than the usual four, the company told Metal-Pages.
The planned shutdown will be used for maintenance work on its furnace and scheduled repairs. Last summer the company operated throughout the summer because of large order commitments.
Company officials said the global price for chrome remains too low and that the current price does not correspond to the level of production cost. They forecast that the end-of-year price for chromium metal will be between $9,000 and $10,000 a tonne.
In the European spot market prices of chromium metal have been stagnating for the past few weeks at around $8,800-8,950/tonne duty paid, however several market sources have forecast that prices would rise, especially when business picks up after the summer due to the steady rise in prices of chrome ore, which in turn are driving up costs for chromium oxide producers. MidUral is an integrated producer with its own chromium oxide plant and is less reliant on third party feedstock.
Aside from Kluchevsky, the remaining plants within MidUral Group will operate as planned both in Russia and abroad.